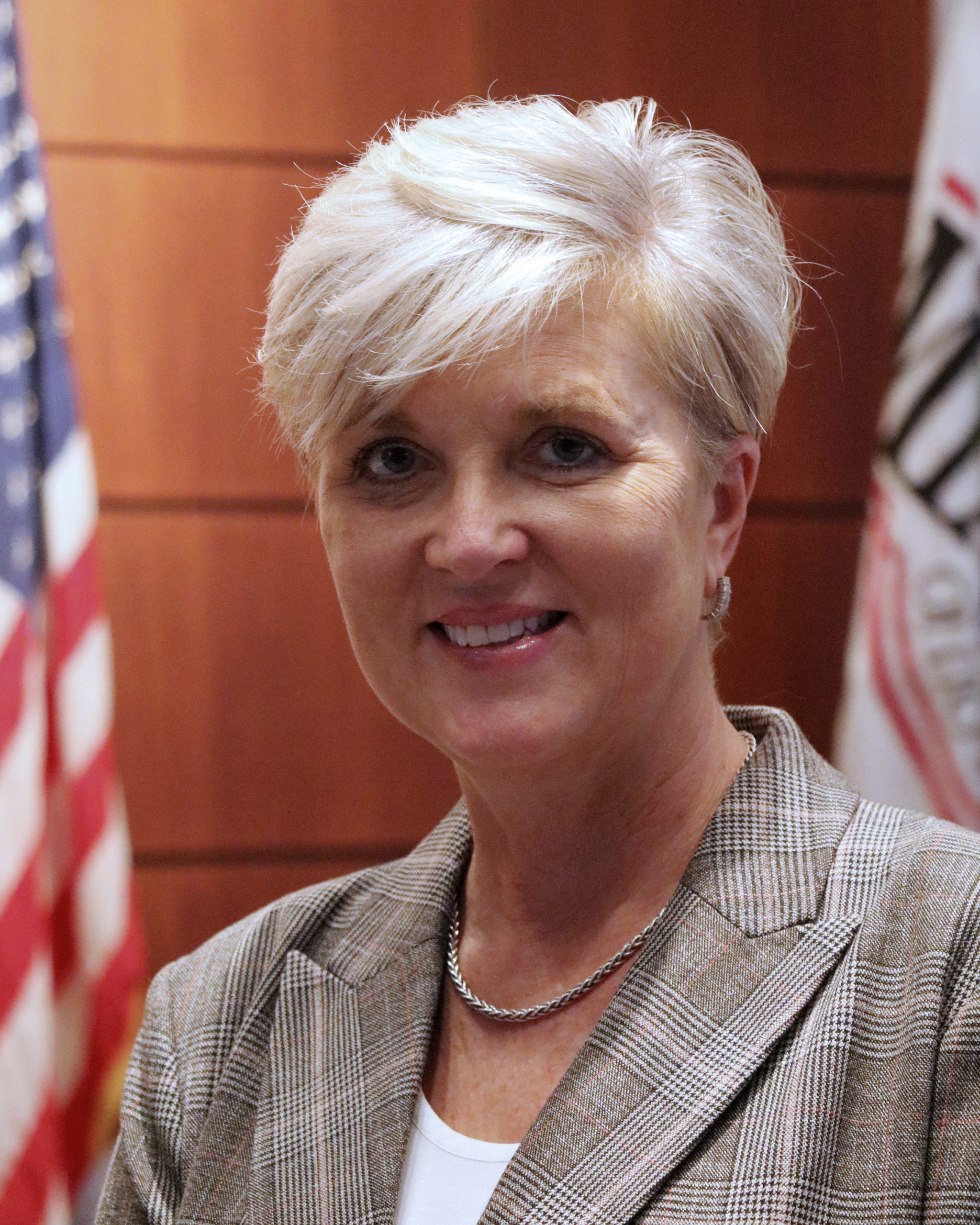 Title
Mayor
Phone
(937) 847-6458
Took office: January 1, 2020
Current term: First
Term expires: December 31, 2023
Previous office held: Miamisburg City Council, 2016-2019
To schedule Mayor Collins to perform a wedding ceremony, call (937) 866-3303 or 847-6458. She performs weddings on Tuesdays, Wednesdays and Thursdays from 11 a.m. to 4 p.m.
To view the mayor's 2022 State of the City report, click http://vod.mvcc.video:8080/CablecastPublicSite/show/11317?channel=2
Welcome Message
Welcome to the City of Miamisburg's official website! If you are visiting this site, you are probably seeking information about our wonderful City, and we hope you find it useful and easy to navigate. You'll find plenty of valuable information here, including financial transparency through the Open.gov software, along with news and other community information.
Miamisburg is a special place, and you can sense real community pride when you stroll downtown streets, shop in our stores and dine in our restaurants. The downtown district has seen a genuine re-birth over the past decade. It not only maintains a distinctive historic feel, but also has become a vibrant destination for special events and recreation. Much of that is due to its location along the Great Miami River and regional bike path, but also because of popular Riverfront Park that attracts thousands of patrons each year for concerts, festivals, fireworks, a splash pad and more. If you visit downtown, you can also enjoy public art, take in a $5 movie at the Plaza Theatre or grab a burger at the renowned Hamburger Wagon. I hope to see you downtown soon!
As you may have gathered, I am a mayor who is proud of our community. I am also proud to be the first female to serve in this office, a road that was forged by many local women who have served on City Council or were/are leaders in business, education and elsewhere throughout Miamisburg. I am blessed to hold this office and have truly fulfilled a dream of giving back to the community that raised and educated me and my children and supports my family-owned real estate business.
But it isn't all about history in Miamisburg. We have proven to be a proactive and progressive community in many ways, including economic development. In recent years, our City was selected to be the national headquarters of Yaskawa Corp. and United Grinding, and many other businesses have chosen to call Miamisburg home. Our largest employers, Kettering Health and Avery Dennison, have had a presence here for decades and today remain strong. Many people know Miamisburg as the long-time home of the U.S. Department of Energy's Mound Laboratory, a former defense production facility that is now a 306-acre commercial business park. I encourage anyone looking for a new location for their company to give a good look at the Mound Business Park. The City's future focus for Mound growth will be to seek out funding for a connector road that will put the site just three miles from I-75 at the vibrant Austin Center area.
Of course, a contributing factor in attracting new business and industry to Miamisburg is its top-quality school district that enjoys strong public support. Miamisburg City Schools features effective leadership, a dedicated faculty and high-achieving students and also serves sections of Miami and German Townships. Students benefit from modern facilities and opportunities to participate in traditionally strong athletic programs and other extracurricular activities. Prospective businesses also consider quality of life issues when considering relocation, and Miamisburg stacks up well in that area also. We have no shortage of amenities, including two golf courses, an aquatic center, a history museum and a community center. We even have a dog park for your four-legged family members.
Other recent highlights for our local government include a Bicentennial celebration in 2018, $69 million in water/sewer system improvements, aggressive street paving and parks upgrades. Our highly trained employees, including a professional police force, work tirelessly to provide the services expected by our citizens. We do this in a fiscally responsible manner while maintaining a healthy budget balance and reserve fund.
We truly have a vibrant, growing community that retains a small-town, close-knit feel. I hope you'll come to love Miamisburg just like we all do!
Michelle Collins
Mayor