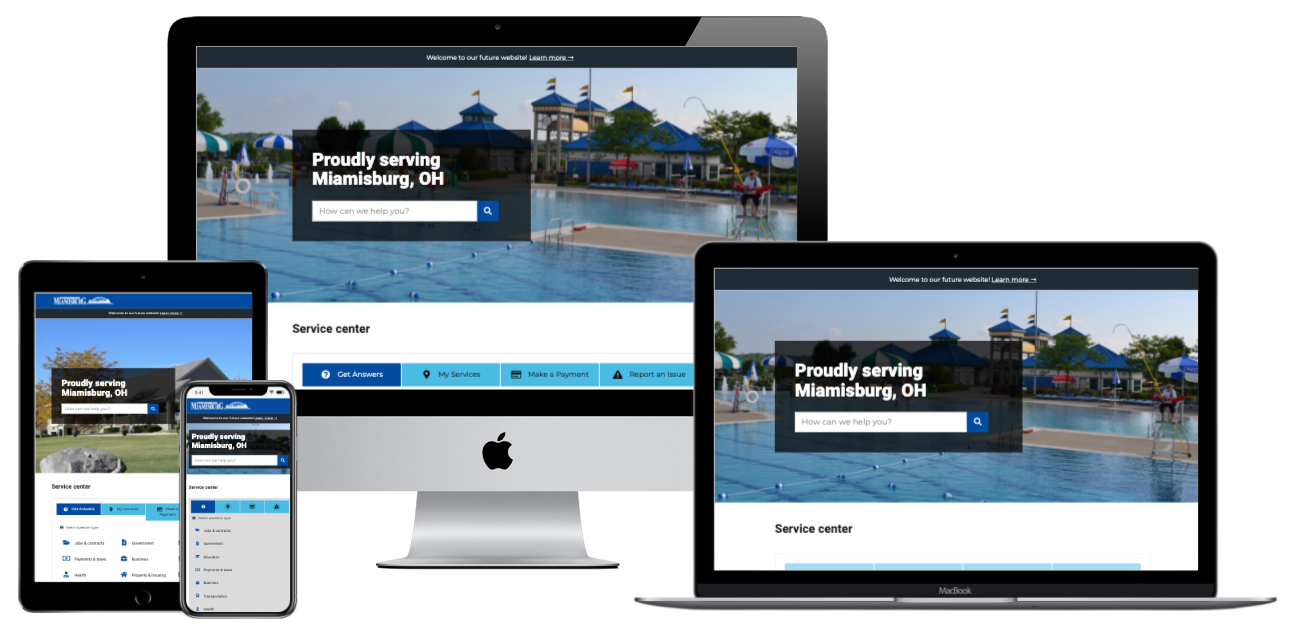 Miamisburg, Ohio – July 28, 2021:  The City of Miamisburg has launched an all-new website with a new web address.
Now located at miamisburg.com, the new site is designed to improve access to public services and information for visitors. It is also more mobile-friendly than the previous website, is fully secure for user privacy protection and has improved accessibility.
"Our website is the new digital government service center for residents of Miamisburg," said Assistant City Manager Emily Christian. "We're taking this opportunity to use the power of modern technologies and build these new digital services openly and collaboratively. Citizens can expect continuous improvement of our digital government services moving forward."
The City collaborated with government technology software-as-a-service company ProudCity on development of the new website.  It includes a new digital services center, extensive frequently asked questions, news, events, contact directory, social media integration and access to online forms and payments.
What's been done to date:
Ongoing staff training and empowerment of new web tools.
Developed content with a user-centered, customer service approach.
Predictive search.
Mobile responsive design.
Interactive Q&A section.
Updated government and community information.
Expanded public meetings section with agendas and minutes.
Calendar page with events, office closings and important dates.
Website encryption.
ADA compliance.
Utility and income tax payments integration.
What's next:
Continuous improvement

Reviewing feedback.
Adding and improving content.

Further build out of departmental content

Add more online forms.
Add service delivery options.
Users can give input on the website by using the feedback link (miamisburg.com/feedback) on all pages.
#                    #                   #