Police Officer
Full Time

Anywhere
Posted 4 weeks ago
---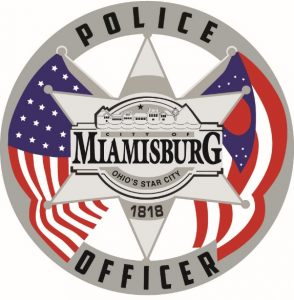 The City of Miamisburg, Ohio (pop. 20,000) is accepting applications for both entry level and lateral full-time positions of Police Officer.  Applicants must be at least 21 years of age; possess a valid Ohio driver's license; have no felony record or convictions of a crime of violence and possess a minimum of a high school diploma or equivalent (associate's or bachelor's degree preferred).  Compensation package includes a pay range of $30.11 – $40.03 per hour, depending on qualifications, education and experience, and includes excellent benefits.
The City of Miamisburg is an Equal Employment Opportunity Employer.  Minorities and women are encouraged to apply.
Entry level applicants must successfully complete a written test, PHQ and Public Safety Self-Assessment through the National Testing Network, Inc.  To schedule a test, go to www.nationaltestingnetwork.com, select Law Enforcement and sign up to have your results shared with the Miamisburg Police Department.
Written Testing must be completed no later than Sunday, February 26, 2023.
A physical fitness assessment is also required and will be conducted on Saturday, March 4, 2023 beginning at 8:30 am
 All applicants must also submit a city employment application to be considered.  The Application, the Fitness Assessment Standards, Physician's Release and additional information regarding the process can be found on our website at www.cityofmiamisburg.com.
Lateral applicants  are not required to complete the written test or physical fitness assessment to be considered for employment.  However, they will be required to submit a City Application and Personal History Questionnaire to be considered.  If selected, prior service will be taken into consideration towards starting pay and leave benefits.
All candidates should submit their completed Employment Application and any resume, cover letter or copies of certifications or other pertinent documentation to City of Miamisburg Human Resources, 10 N. First Street, Miamisburg, Ohio 45342 or hr@cityofmiamisburg.com.  Applications will be reviewed as received.
Police Officer.Job Announcement January 2023
Fitness Standards For Males And Females
Physical Fitness Release Form (02 17)
City Minimum Qualifications For Entry Level And Lateral Patrol Officers
Disclaimer: The City of Miamisburg considers all applicants for all positions without regard to race, color, religion, gender, sex, national origin, age, disability, veteran status, or any other legally protected status.
APPLY TODAY