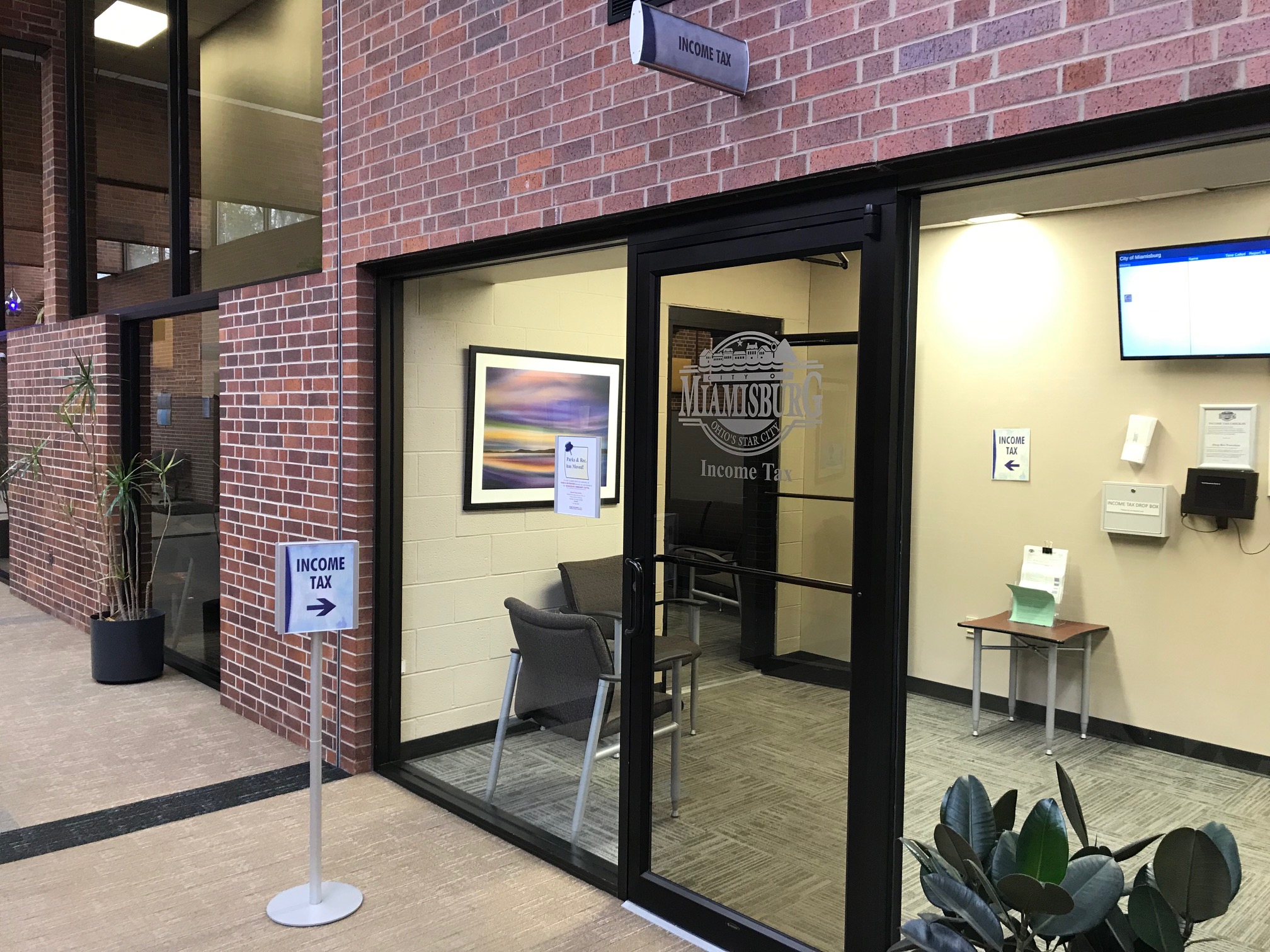 Miamisburg, Ohio – Feb. 22, 2022:  Residents of Miamisburg should note that the deadline for filing their 2021 City income tax returns will be Monday, April 18. This is the same date federal and state returns are due.
This is the second year that individual taxpayers can file their local returns electronically. This option is available for those who file on W-2 income only. Just return to the homepage at cityofmiamisburg.com and click on the "Taxes" button. To file a return and pay any tax due online, a taxpayer's account number is required. If you do not know your account number, contact the Income Tax office at 847-6462.
For those who prefer to submit paper copies, all forms are available on the City website and also can be obtained from the Income Tax office.
Please note the following important information about filing:
Individuals can arrange to have income tax payments automatically deducted from their checking or savings accounts.  Income tax payments can also be made online using a credit card (convenience fee applies).
Required tax documents include:

All W-2s including W-2G (plus any information not on the W-2s that would indicate where the employee worked).
A copy of your federal return (1040).
Copies of applicable federal Statements/Schedules such as C, E, F, Statement 1.
1099-Misc. and/or Cancellation of Debt (if applicable).

Forms 1099-R, 1099-INT and 1099-DIV, as well as alimony and social security, are not City taxable.
As always, the Income Tax office staff is available at no cost to assist with the Completion of Miamisburg individual forms.  The office os open weekdays from 8 a.m. to 5 p.m. in the Civic Center (10 N. First Street).  Special Saturday hours will be provided April 9 from 8 a.m. to noon to assist with the local form.
Quarterly due dates
Due dates for 2022 quarterly estimated payments are April 18, June 15, Sept. 15 and next Jan. 16.
#                    #                    #