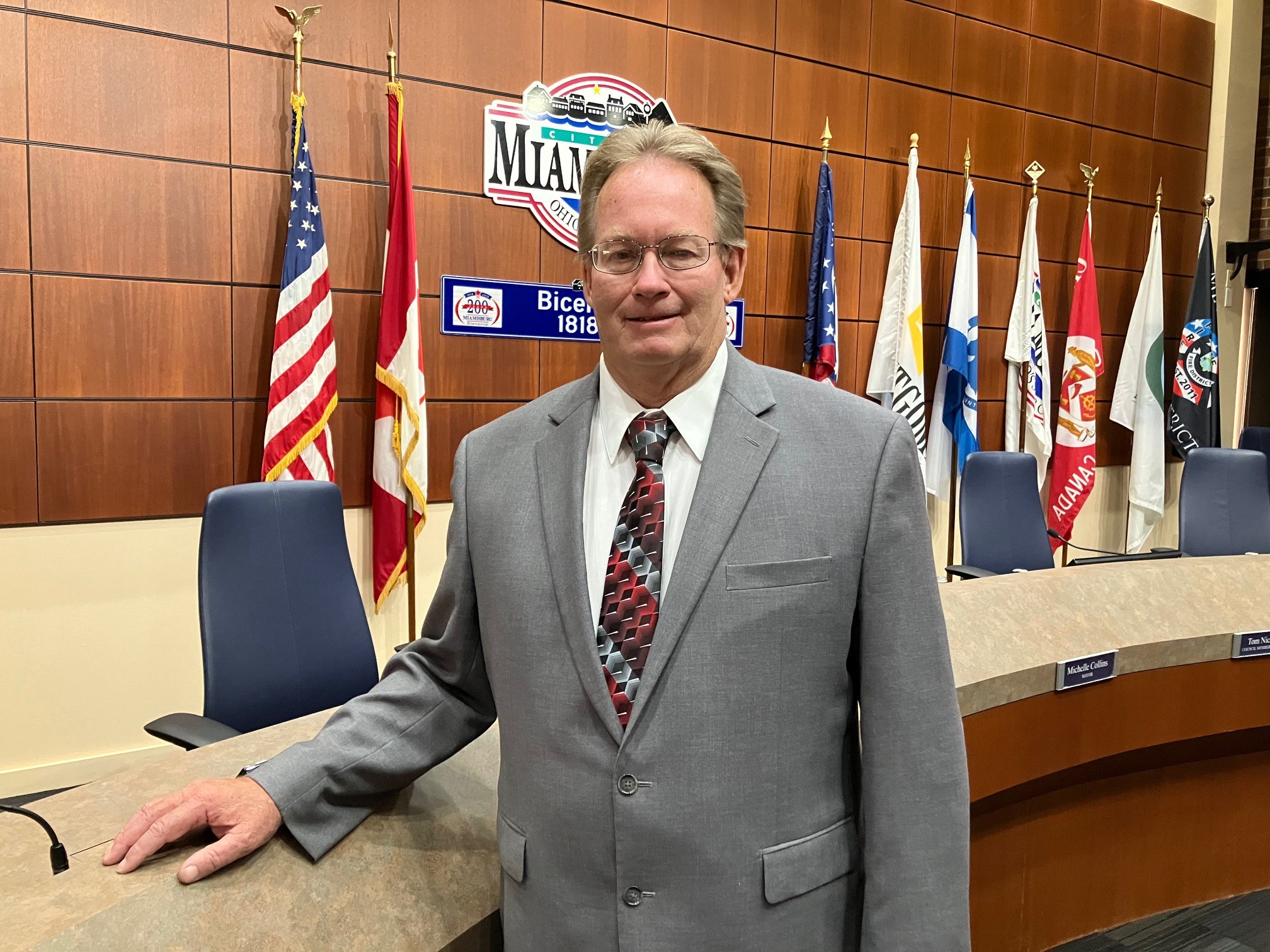 Miamisburg, Ohio – Sept. 23, 2022:  At a special meeting last night, City Council unanimously appointed Steve Beachler to fill the vacant at-large seat created by the recent resignation of Greg Thompson.
A member of the City's Planning Commission since 2019, he will be sworn-in at the Oct. 4 Council meeting and complete Thompson's unexpired term that runs through Dec. 31, 2023.
"I'm honored that City Council appointed me to fill this vacant seat," Beachler said. "I look forward to working with Council and the City staff to serve the community."
Beachler is a retired surveyor for the Montgomery County Engineer's office, where served for 34 years. He also has extensive experience in the fire service, where he was a reserve firefighter in Miamisburg from 1976 – 2011 and has been a member of Ohio Task Force One since 2002. This group is a FEMA search and rescue team that responds to natural and man-made disasters.
In addition, Beachler is the varsity girls softball coach at Miamisburg High School and former coach at Sinclair Community College, where he led the Tartans to the National Junior College Athletic Association Division II National Tournament in 2019.
Beachler holds an associate's degree in Engineering Science from Sinclair and a bachelor's degree in Public Administration from Capital University.  He has been married to his wife, Teresa, for 17 years
#                    #                  #.