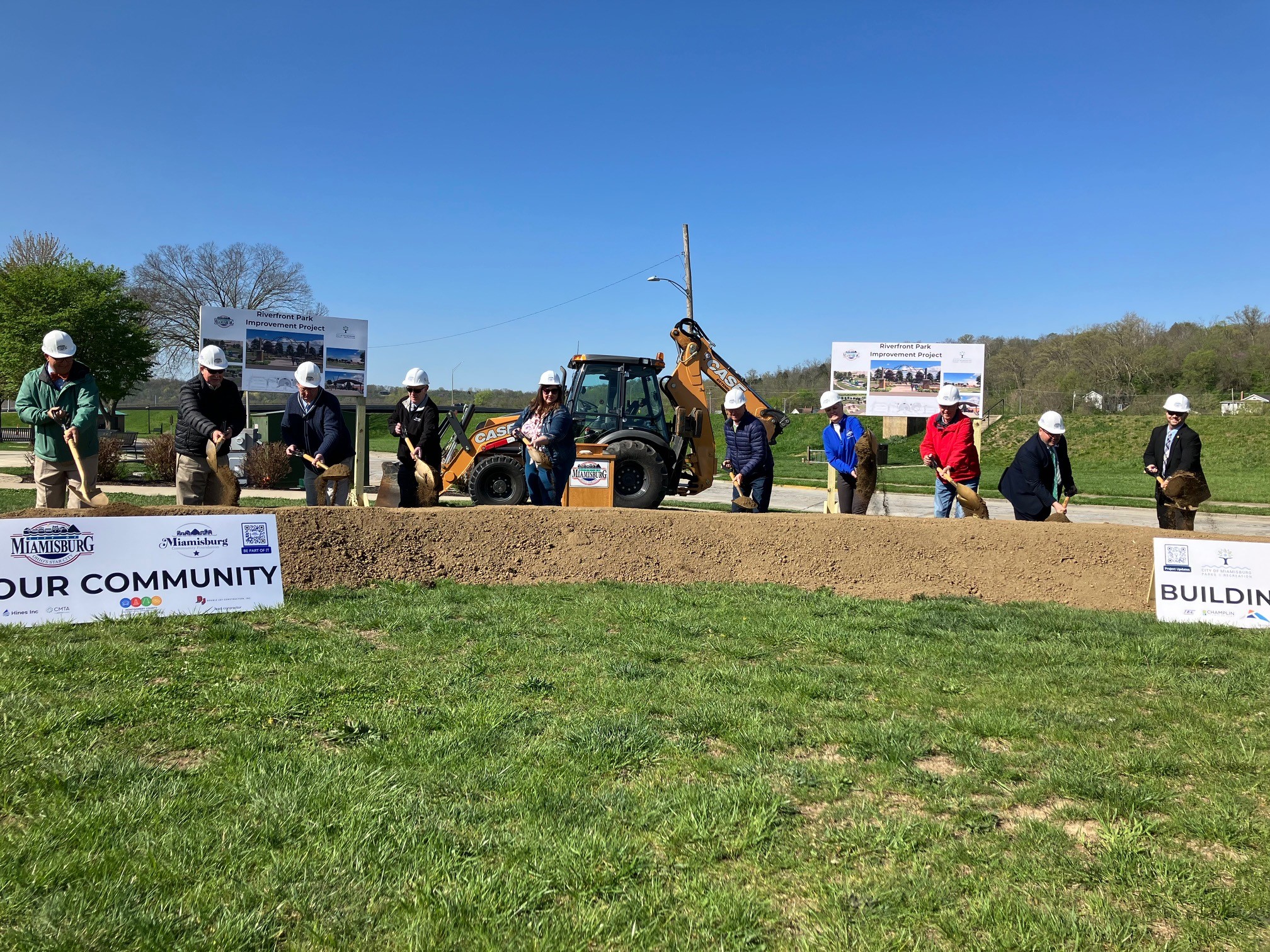 Miamisburg, Ohio – April 18, 2023: Elected officials, staff, members of the community and contractors gathered this morning to break ground on a major improvement project launching at Riverfront Park.
Equipment will begin mobilizing next week. The major elements of construction will take place through the end of the year, and the new Riverfront Park is scheduled to welcome visitors in the spring of 2024.
The approved plan includes:
An outdoor amphitheater with tiered seating for approximately 1,000 spectators.
Spacious green areas to accommodate passive park space and special events.
Large children's play area that features a playground, natural play elements, traditional family-style games and shade areas.
Two levy overlooks to enjoy river views.
Infrastructure and lighting improvements.
A net gain of approximately 30 parking spots.
For more details on the project, visit https://www.playmiamisburg.com/current-projects/ or view this document: Riverfront Park FAQs (2).