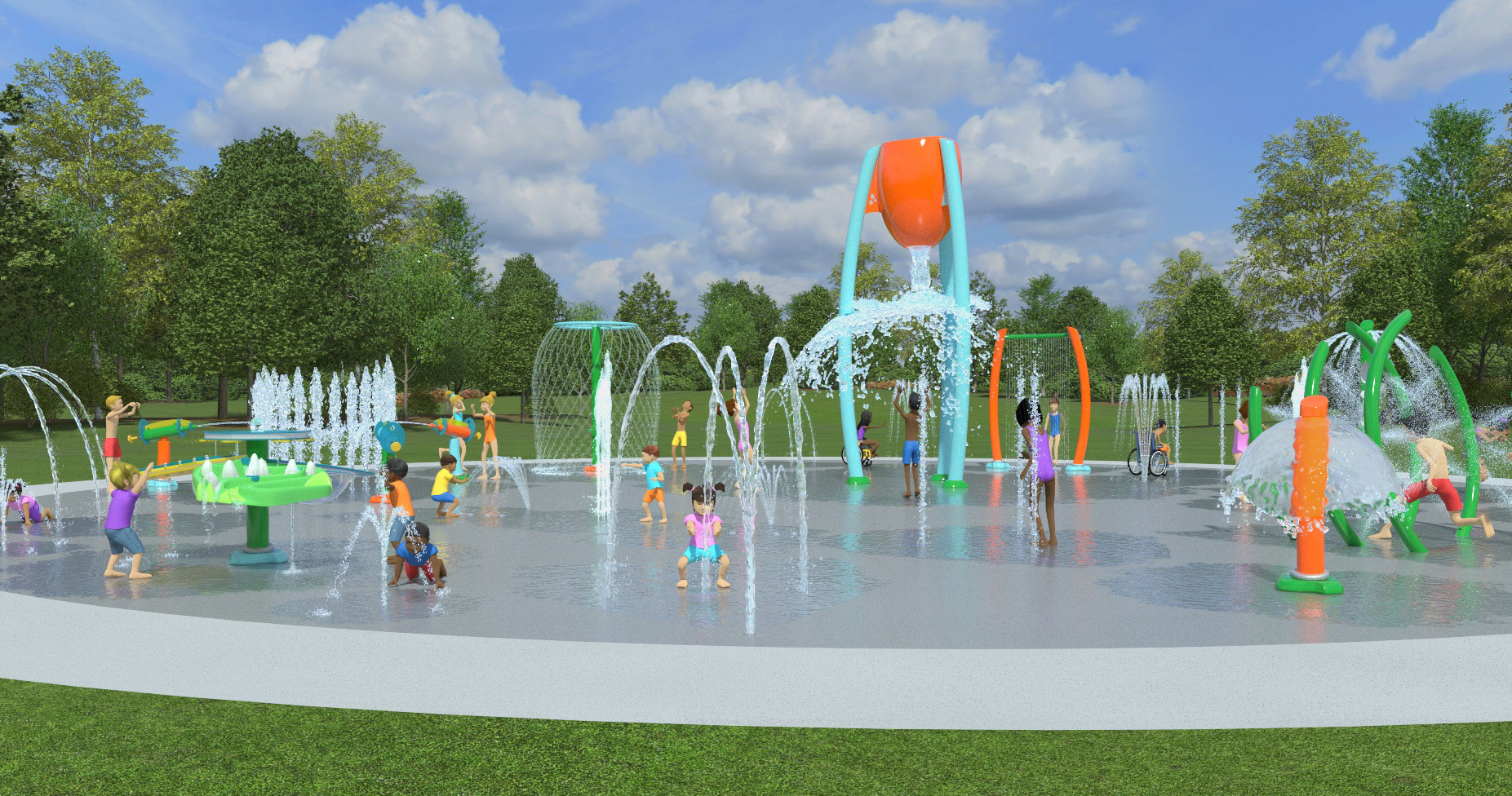 Miamisburg, Ohio – Nov. 11, 2021:  Sycamore Trails Aquatic Center (STAC) will celebrate its 25th anniversary in 2022, and visitors can expect to see an exciting new feature. Between now and opening day, a splash pad will be constructed at the current location of the sand play area.
As part of this year's capital improvements, water spray features in the shallow end of the pool were removed due to ongoing maintenance issues. Parks and Recreation Director Ryan Davis said his staff then investigated ways to effectively provide spray experiences at the facility again.
"Over the lifetime of STAC, there have been various iterations of the amenities available to the public," Davis said. "We think this new attraction will be a welcome addition and popular with local families. Our goal is to keep the facility fresh and an important part of summer in Miamisburg."
The splash pad will be 80 feet in diameter and include 27 individual play features that have over 120 water nozzles. Davis said the Parks and Recreation Advisory Board provided important feedback on the specific features and designs to be included.  When completed, it will be the second splash pad in Miamisburg.  The first was installed at Riverfront Park in 2018 and continues to be a popular attraction.
For more information, call the Parks and Recreation Department at 866-8999.
#                    #                   #